Board of Directors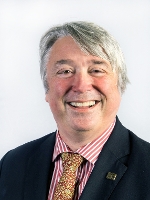 Simon Bartley
President
(United Kingdom)
Simon was elected President of WorldSkills International at the organization's General Assembly in October 2010 and took up his four-year post on 10th October 2011, the day after the Closing Ceremony at WorldSkills London 2011. Previously Simon had been Chief Executive of UK Skills and WorldSkills London 2011 as well as being the UK's Official Delegate to both WorldSkills International and WorldSkills Europe (on both of which he was also a Board Member). Prior to his involvement in UK Skills Simon worked in the Building Services Sector as Chairman of his family business and he now works as an international skills consultant. Simon was educated at Durham University, from where he graduated with a BSc in Engineering Science and Management and an MSc in Management Science. He is a Chartered Engineer, a Member of the Institution of Civil Engineers and a Fellow of City and Guilds. A Member of the UK Governments Skills Commission he is also on the Council of City & Guilds. Simon is a past Chair of the Confederation of British Industry's Small and Medium Sized Enterprise Council.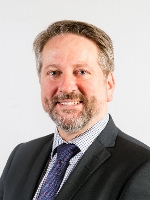 Jos de Goey
Vice President for Strategic Affairs and Chair of the Strategy Committee
(Netherlands)
Jos has been involved in international skills competitions since 2000. One of his key achievements at Skills Netherlands was the set-up of a national event called Skills Masters which became a widely-recognized and highly-publicized event across the Netherlands. Since 2015 his organization has set up a new skills competition format in close cooperation with the VET-sector supported for this by industry. Jos started as an Expert at the WorldSkills Competition in Seoul in 2001. Soon afterwards, in 2002, he was appointed as managing director of the newly founded Skills Netherlands organization and he became the Technical Delegate representing the Netherlands at the WorldSkills Competitions in 2003 and 2005. After 2007 he became the Official Delegate. At the same time Jos became the President of WorldSkills Europe and after serving two terms, he retired and became the Secretary General. He was directly involved and had the overall responsibility for the organization of the regional event – EuroSkills. He drove the vision behind the creation of WorldSkills Europe and was a key player in the development and transition for which he takes pride in that achievement that brought together European countries to promote vocational skills, through competitions. It is his belief that skills competitions can play a very important role in helping young people to find or develop their talents. For this, all organizations around the world which have a responsibility in this, should work as closely together as possible for the benefit of all. To pursue this, the board of the Skills Netherlands Foundation nominated Jos in 2010 for a board position in WorldSkills International which he has held since.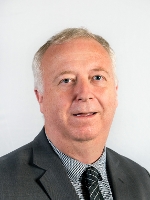 Stefan Praschl
Vice President for Competitions and Chair of the Competitions Committee
(Austria)
Stefan has been actively involved in apprenticeship training for more than 13 years after graduating in chemical industrial engineering. Furthermore he has been an examiner in final apprenticeship examinations for more than 20 years. Since 2003 he has dealt with apprenticeship training and skills competitions at the Institute for Research on Qualifications and Training of the Austrian Economy (ibw ‐ Institute for Research on Qualifications and Training of the Austrian Economy, www.ibw.at). He started his "WorldSkills" life as an Expert in Polymechanics in St. Gallen (Switzerland) in 2003. In 2004 he was nominated as Technical Delegate for Austria. From 2007 until 2015 Stefan was a Board Member of WorldSkills Europe and Chairman of the Competition Development Committee. In this function he was responsible for the technical organization of the EuroSkills Competitions.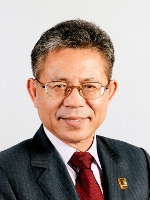 San-Quei Lin
Vice President for Special Affairs
(Chinese Taipei)
San-Quei has been an active WSI member for the last 30 years and was the Official Delegate for Chinese Taipei from 2007 to 2014. He has devoted his entire career to labour issues. He received master degrees both from Michigan State University of the United States (Masters of Labour and Industrial Relations) and Chinese Culture University in Chinese Taipei (Masters in the Department of Labour and Human Resources). He also served as Labour Attaché in Washington DC and Brussels. These overseas experiences provided a very useful background for him to deliver in this international arena. He is fluent in English, Mandarin, and Taiwanese. He is currently the Vice Minister, Ministry of Labor in Taiwan. All the aspects of labour affairs are in his job descriptions, including the labour insurance, labour safety and inspection, PES, skill development, certification, and competition.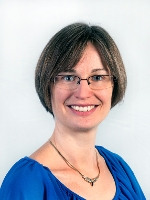 Laurence Gates
Vice Chair of the Strategy Committee
(France)
Born and educated in France, Laurence graduated with a Master's Degree in international relations. She moved to Finland in 1996 following the end of her studies, and worked as a journalist and editorial assistant before being put in charge of the internal and external communication of ICSID, the International Council of Societies of Industrial Design. Following the move of the office to Canada, she stayed in Finland and got involved with the European Leonardo programme, organizing student exchanges between vocational education training centres in Finland and France. After having collaborated with WorldSkills France as a volunteer for a few years from 2005 onwards, Laurence took up full time work for WorldSkills France at their headquarters in Paris in 2008, taking over as CEO in 2012. She moved to the UK in June 2015 to work at the Education and Training Foundation, where she provides strategic and operational leadership of vocational education and training, focussing in particular on apprenticeships and employer engagement, and other special and international projects around skills competitions and offender learning. The Education and Training Foundation sets professional standards and provides support to ensure learners and employers in further education benefit from excellent, relevant education and training.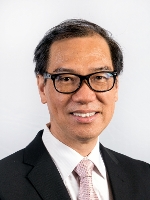 Dr Michael K K Fung
Vice Chair of the Competitions Committee
(Hong Kong, China)
Michael has over 18 years of experience working with WorldSkills, Dr Fung has held many roles ranging from being an Expert in Fashion Technology in 1996 to most recently becoming the Technical Delegate for Hong Kong, China in 2005 and he has been an active Member of the Technical Committee ever since. In addition, Dr Fung was part of the organization for the WorldSkills General Assembly which was hosted in Hong Kong in 2004. As a Director of WorldSkills Hong Kong, a post he has held since 2006, Dr Fung has extensive experience of how competitions are a useful means of encouraging young people to excel in their skills and professions.
Terry Cooke
Treasurer
(Canada)
Terry has a Masters Degree in Educational Administration. His teaching career began in the U.K. but after two years moved to western Canada where he served as a teacher, Vice Principal, and Principal in three different schools. In 1981 he joined the Northern Alberta Institute of Technology (NAIT) where he enjoyed a variety of positions including Associate Dean of Engineering and Dean of the School of Business. His dedication and commitment to training and learning as well as his progressive and effective leadership have earned him numerous accolades during his 38 year career. In 1999 he was awarded the Prix Ami de la francophonie albertaine by the Association canadianne – francaise de l'Alberta for leadership and service to the French community in Alberta. In 2005 he received two awards: the NAIT Ernest Manning Leadership Medallion and the Alberta Centennial Medal for service to the province. He was the Skills Canada Secretary 1991-94, President 2004-10, Official Delegate 2003-11 and was a founding member of WorldSkills Calgary 2009 and their ex officio representative on the WSI board.