Welding
Preparing and joining various types of metal using both electrical, and electric/gas processes.
Welding could be for you if you like:
Craftsmanship
Fixing things
Making things
Using tools
---
Why choose Welding?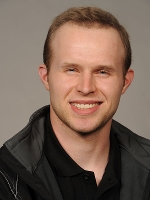 ---
More about Welding
Welders work with different metals to cut and join everything from steel beams to pipes, plates, and pressurized vessels.
Being able to operate the various types of welding equipment both safely and accurately is of the highest importance. This can include the latest types of submerged arc, plasma arc, stud welding, and laser welding.
Welders need to prepare and finish joints in a wide ranges of industries and locations, from a factory workbench or construction site to a power station or ship at sea.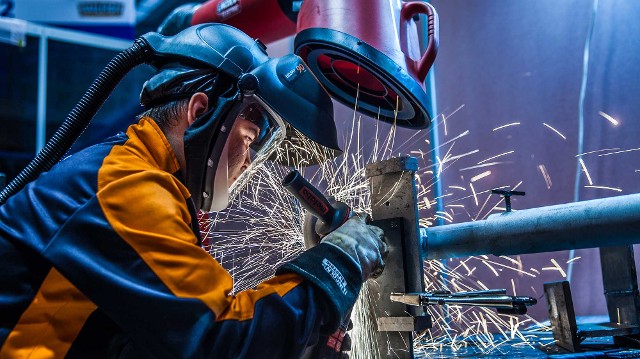 ---
Revent medallists in Welding
WorldSkills Abu Dhabi 2017
Xianhai Ning

China
Gold

YEONGJU PARK

Korea
Silver

Junya Kasagi

Japan
Silver

JIAN-HONG LIN

Chinese Taipei
Bronze
---
Our partners

The American Welding Society sets global standards for welding, seeking to advance the science and technology of the skill. It offers scholarships to student members and discounts for its online courses, publications and codebooks along with access to regional chapters.

Lincoln Electric manufactures welding and cutting products used to fabricate bridges, buildings, ships, automobiles, power plants, heavy equipment and pipelines all over the world. For WorldSkills Competitions and regional and national competitions, it provides welding and cutting products along with safe information and training.

The world's leading volume manufacturer of precision dimensional measuring equipment with product lines that range from basic hand tools such as micrometers, calipers, and dial gauges to the most accurate and sophisticated coordinate, contour, and form measuring machines With a workforce of more than 5,100 and a presence in more than 80 countries, Mitutoyo offers general metrological training for industry.
---
Standards Specification
The WorldSkills Standards Specification specifies the knowledge, understanding and specific skills that underpin international best practice in technical and vocational performance. It should reflect a shared global understanding of what the associated work role(s) or occupation(s) represent for industry and business.