Board of Trustees
Founding Partners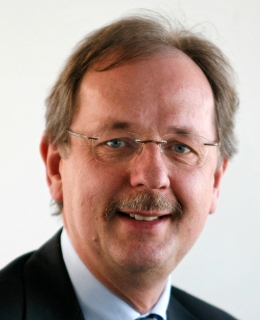 Theodor Niehaus
Chair and Partner
Managing Director, FESTO
(Germany)
Dr Theodor Niehaus has been General Manager of Festo Didactic for 16 years. Festo Didactic, based near Stuttgart, Germany, is a global leader in professional, industry-oriented qualification solutions for process and factory automation.
From the beginning, Dr Niehaus understood the potential of partnership with WorldSkills and supported activities towards the achievement of the WorldSkills mission, including the event sponsorship of the Leader's Forum in 2001 in Seoul, Korea and becoming a Global Industry Partner the following year. And most recently, he supported Festo's active participation in the WorldSkills Foundation.
On the national front, Dr Niehaus has founded and driven WorldSkills Germany and the successful bid for WorldSkills Leipzig 2013.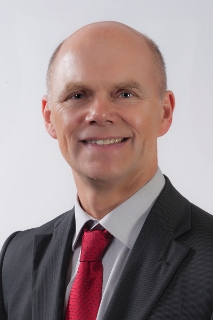 John Barnes
Deputy Vice Chancellor at RMIT University
(Australia)
John Barnes joined RMIT University in January 2012. John has extensive, executive experience in tertiary education. Prior to joining RMIT University he held senior management positions in TAFE Institutes for some 16 years most recently as General Manager, Business Development at Kangan Institute of TAFE. He has also held roles developing and managing student services at Victoria University and Richmond University, an American University in London. He began his career as a secondary school teacher.
John has a Masters of Business Administration from RMIT, Graduate Diploma in Company Secretarial Practice, Graduate Diploma of Business Administration (Swinburne), a Bachelor of Education (Victoria College now Deakin) and a Bachelor of Arts (Monash). John has extensive experience in marketing and student, industry, alumni and government engagement, both in Australia and internationally. In his work he draws on a strong understanding of educational practice combined with systematic analysis of markets and industries. He is committed to strong educational outcomes in responding effectively to student, industry and government needs.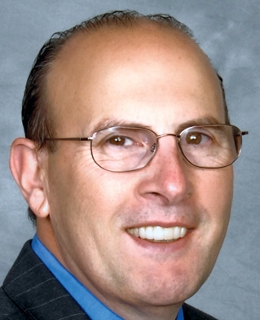 Russ Chaney
Chief Executive Officer, IAPMO Group
Chairman, World Plumbing Council
(United States of America)
Joining The IAPMO Group in 1995 as Chief Executive Officer, Russ has worked to further IAPMO's public health, safety and environmental mission through the promulgation of the Uniform Plumbing, Mechanical and Solar Energy Codes. Having served multiple terms as a member of the World Plumbing Council Executive Board in 2002-2005 and as Deputy Chairman in 2008-2011, today he serves as Chairman of the World Plumbing Council.
Russ obtained a Bachelor of Arts (BA) Degree in Personnel Management and Labor Relations. He subsequently achieved a Degree in Accounting. While attending university in the late 1970s, Russ served a plumbing apprenticeship and ultimately was licensed as a Master Plumber. In the early 1980s Russ also achieved certification as a Plumbing Inspector licensed by the State of New Jersey, USA. He owned and operated his own plumbing, heating and air-conditioning business for twelve years prior to his work in the development and maintenance of US model plumbing and mechanical codes.
In addition to his service as Chairman of the World Plumbing Council and CEO of The IAPMO Group, Russ also serves on the Executive Committee and Board of Directors of the American National Standards Institute and he has been awarded a Fellowship of the Indian Plumbing Association. He remains committed to lifelong learning and skills development!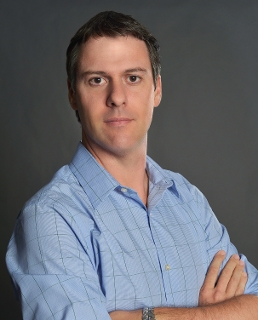 Luiz Cassiano Rando Rosolen
Chief Executive Officer at Romi
(Brazil)
Luiz Cassiano Rando Rosolen currently serves as Chief Executive Officer of Indústrias Romi S.A. His professional experience includes 10 years in auditing working in Brazil and the United States of America. Cassiano joined Romi in 2006 serves in our Board of Executive Officers since 2008, was responsible for the Financial, Supply Chain, Procurement, Operations and the Company's overseas subsidiaries. He holds a CPA (Certified Public Accountant) certificate issued by the California Board of Accountancy.
Graduated in Business Administration from Mackenzie University, in Accounting from Paulista University and has a postgraduate degree in Finance from Fundação Getulio Vargas, also concluded the General Management Program - Executive Education at Harvard Business School, Boston, and the Breakthrough Program for Senior Executives at IMD Business School, Switzerland.
David Russell
Chief Executive Officer at Education & Training Foundation
(United Kingdom)
David joined the Education and Training Foundation as CEO in January 2014. He has grown the Foundation from a fledgling organization to one delivering effective support programmes for leaders, teachers and others across the education and training system in the UK. Educated in Scotland, David has a wide range of experience in design and delivery of national education policy, including as Director of Vocational Education and of the National Curriculum at the Department for Education. David is a qualified teacher and an experienced school and College Governor.
WorldSkills International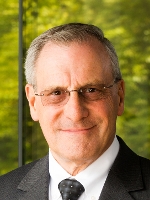 Terry Cooke
Deputy Chair
Treasurer, WorldSkills International
(Canada)
Terry has a Masters Degree in Educational Administration. His teaching career began in the UK but after two years moved to western Canada where he served as a teacher, Vice Principal, and Principal in three different schools. In 1981 he joined the Northern Alberta Institute of Technology (NAIT) where he enjoyed a variety of positions including Associate Dean of Engineering and Dean of the School of Business. His dedication and commitment to training and learning as well as his progressive and effective leadership have earned him numerous accolades during his 38 year career.
In 1999 he was awarded the Prix Ami de la francophonie albertaine by the Association canadianne – francaise de l'Alberta for leadership and service to the French community in Alberta. In 2005 he received two awards: the NAIT Ernest Manning Leadership Medallion and the Alberta Centennial Medal for service to the province.
He was the Skills Canada Secretary 1991-1994, President 2004-2010, Official Delegate 2003-2011 and was a founding member of WorldSkills Calgary 2009 and their ex officio representative on the WorldSkills International board.
Simon Bartley
President, WorldSkills International
(United Kingdom)
Simon is the former Chief Executive of UK Skills and WorldSkills London 2011. He is a Chartered and European Engineer, a Fellow of the City & Guilds of London Institute, a Fellow of the Institution of Engineering and Technology and a Member of the Institution of Civil Engineers. He is a Member of the Skills Commission, a Member of the Apprentice Ambassadors Network, a Member of the UK National Commission for UNESCO's Skills Working Group and a Member of the City & Guilds of London Institute Council.
He currently Chairs the 14-19 Diploma Development Partnership Steering Group for Construction and the Built Environment and is Chair of the BSI SME Engagement Committee. Simon is also the immediate past Chair of SummitSkills, the Sector Skills Council for the Building Services Engineering Sector, and a past Chair of the CBI's Small and Medium Enterprise (SME) Council.
He is a Board Member of the European Skills Promotion Organisation (ESPO) and its Treasurer.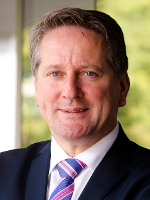 Jos de Goey
Vice President for Strategic Affairs, WorldSkills International
(Netherlands)
Involved in international skills competitions since 2000, one of Jos' key achievements at Skills Netherlands was the set up of a national event called Skills Masters which has become a widely-recognised and highly-publicised event across the Netherlands. Jos started as an Expert at the WorldSkills Competition in Seoul in 2001. Soon afterwards, in 2002 he was appointed as managing director of the newly founded Skills Netherlands organisation and became the Technical Delegate representing the Netherlands at the WorldSkills Competitions in 2003 and 2005.
After 2007, he became the Official Delegate and the President of WorldSkills Europe. He was directly involved and had overall responsibility for the organisation of the regional EuroSkills event. He drove the vision behind the creation of WorldSkills Europe and was proud to have been a key player in the development and transition which brought together European countries to promote vocational skills, through competitions.
It is his belief that skills competitions can play a very important role in helping young people to find or develop their talents and all organisations around the world which have a responsibility in this area, should work together as closely as possible for the benefit of all. To pursue this, the board of the Skills Netherlands foundation nominated Jos in 2010 for a board position in WorldSkills International.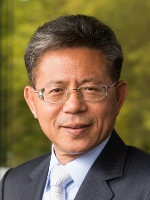 San-Quei Lin
Vice President for Special Affairs, WorldSkills International
(Chinese Taipei)
San-Quei has been an active WSI member for the last 41 years consecutively and has been the Official Delegate for Chinese Taipei since 2007. He has devoted his entire career to labour issues. He received master degrees both from Michigan State University of the United States (Masters of Labour and Industrial Relations) and Chinese Culture University in Chinese Taipei (Masters in the Department of Labour and Human Resources). All the aspects of labour affairs are in his job descriptions, including the skill development, certification and competition. He also served as Labour Attaché in Washington DC and Brussels respectively. These overseas experiences provided a very useful background for him to deliver in this international arena. He in fluent in English, Mandarin and Taiwanese. He is currently the Director General, Bureau of Employment and Vocational Training, Council of Labour Affairs, Executive Yuan.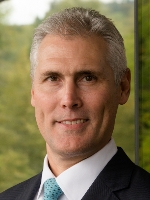 David Hoey
Ex officio WorldSkills International
Chief Executive Officer, WorldSkills International
(Australia)
David Hoey is Chief Executive Officer of WorldSkills International (appointed in November 2004) and is an ex officio member of the Board of Trustees.
He has a Bachelor's Degree in Engineering, a number of IT related qualifications and a Masters of Business Administration. He has worked as a Project/Systems Engineer, Sales Consultant, Technical and Sales Support, Training Consultant, Training Manager, National Manager, and Owner/Manager of a consulting business.
David initially specialised in industrial automation and control technology and then focused on training and consulting and productivity solutions. He has worked for and consulted to large multi-national corporations as well as small businesses.
Secretary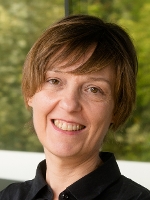 Nuria Portland
Secretary
Project Manager 
(Spain)
Nuria holds a degree in Information Sciences with specialization in the subfields of Advertising and Public Relations. She is the manager of Sirius Comunicación Corporativa, a communications agency established in Madrid (Spain) in 2003.
Previously, she worked in the Marketing and Communication Department of the Spanish multinational company Ferrovial for nine years, and as Communication Advisor in the Directorate General of Vocational Training in the Spanish Ministry of Education from 1999 to 2003. This position was the beginning of her involvement with vocational training, which has continued to this day.
In 2007, Nuria was recruited by the Spanish Ministry of Education in order to organize the Spanish National Skills Competition in co-operation with the Spanish WorldSkills Technical Delegate. Since then she has continued to work on the organization of these events, as well as Spanish participation in International and European competitions.