Board of Trustees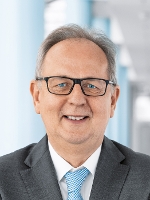 Theodor Niehaus
Trustee and Executive Chair
(Germany)
Dr Theodor Niehaus has been General Manager of Festo Didactic for 16 years and has become Board Member in 2014.
Festo Didactic is the world-leading solution provider for technical education, competence and skills development.
From the beginning, Dr Niehaus understood the potential of partnership with WorldSkills and supported activities towards the achievement of the WorldSkills mission, including the event sponsorship of the Leader's Forum in 2001 in Seoul, Korea and becoming a Global Industry Partner the following year. And most recently, he supported Festo's active participation in the WorldSkills Foundation and was reelected at its Executive Chair 2017.
On the national front, Dr Niehaus has founded and driven WorldSkills Germany and the bid for hosting WorldSkills Leipzig 2013, was Board Member and President of WorldSkills Leipzig 2013.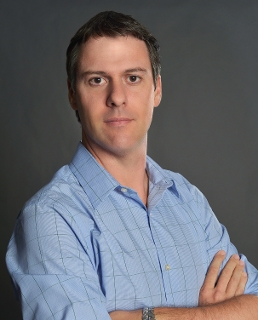 Luiz Cassiano Rando Rosolen
Trustee
(Brazil)
Luiz Cassiano Rando Rosolen currently serves as Chief Executive Officer of Indústrias Romi S.A. His professional experience includes 10 years in auditing working in Brazil and the United States of America. Cassiano joined Romi in 2006 serves in our Board of Executive Officers since 2008, was responsible for the Financial, Supply Chain, Procurement, Operations and the Company's overseas subsidiaries. He holds a CPA (Certified Public Accountant) certificate issued by the California Board of Accountancy.
Graduated in Business Administration from Mackenzie University, in Accounting from Paulista University and has a postgraduate degree in Finance from Fundação Getulio Vargas, also concluded the General Management Program - Executive Education at Harvard Business School, Boston, and the Breakthrough Program for Senior Executives at IMD Business School, Switzerland.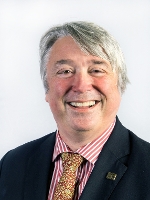 Simon Bartley
President
(United Kingdom)
Simon was elected President of WorldSkills International at the organization's General Assembly in October 2010 and took up his four-year post on 10th October 2011, the day after the Closing Ceremony at WorldSkills London 2011. Previously Simon had been Chief Executive of UK Skills and WorldSkills London 2011 as well as being the UK's Official Delegate to both WorldSkills International and WorldSkills Europe (on both of which he was also a Board Member). Prior to his involvement in UK Skills Simon worked in the Building Services Sector as Chairman of his family business and he now works as an international skills consultant. Simon was educated at Durham University, from where he graduated with a BSc in Engineering Science and Management and an MSc in Management Science. He is a Chartered Engineer, a Member of the Institution of Civil Engineers and a Fellow of City and Guilds. A Member of the UK Governments Skills Commission he is also on the Council of City & Guilds. Simon is a past Chair of the Confederation of British Industry's Small and Medium Sized Enterprise Council.
Terry Cooke
Treasurer
(Canada)
Terry has a Masters Degree in Educational Administration. His teaching career began in the U.K. but after two years moved to western Canada where he served as a teacher, Vice Principal, and Principal in three different schools. In 1981 he joined the Northern Alberta Institute of Technology (NAIT) where he enjoyed a variety of positions including Associate Dean of Engineering and Dean of the School of Business. His dedication and commitment to training and learning as well as his progressive and effective leadership have earned him numerous accolades during his 38 year career. In 1999 he was awarded the Prix Ami de la francophonie albertaine by the Association canadianne – francaise de l'Alberta for leadership and service to the French community in Alberta. In 2005 he received two awards: the NAIT Ernest Manning Leadership Medallion and the Alberta Centennial Medal for service to the province. He was the Skills Canada Secretary 1991-94, President 2004-10, Official Delegate 2003-11 and was a founding member of WorldSkills Calgary 2009 and their ex officio representative on the WSI board.
Secretary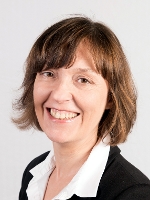 Ms Nuria Portland
(Spain)
Nuria joined WorldSkills in 2012 and successfully contributed to the set-up of the WorldSkills Foundation and has been Secretary to the Foundation Board of Trustees since its set-up.

In 2015 she has been nominated Skills Project Developer and Skills Project Manager.

Nuria has been an active member of the organization team for SpainSkills competitions from 2007 to 2012.

Past working experience before joining WorldSkills in 2011:

Communication Advisor in the Directorate General of Vocational Training in the Spanish Ministry of Education from 1999 to 2003. Marketing and Communication Department of the Spanish multinational company Ferrovial from 1990 to 1999.
Manager of her own communication agency in Madrid since 2003.